The White Hart Inn Edinburgh | Resident Ghosts & Links With Murder
The White Hart Inn  Edinburgh | EH1
Since 2005, The White Hart Inn on Edinburgh's Grassmarket has been welcoming guests under the accolade of the city's most haunted pub. 
From sightings of detached legs in the cellar to a number of ghostly sightings in the main bar, does The White Hart Inn really live up to its dark reputation?
I was drawn here because of the reputed links with murderers Burke and Hare, but for a pub whose history spans over 500 years, I soon found something far more sinister as I took a closer look at its story.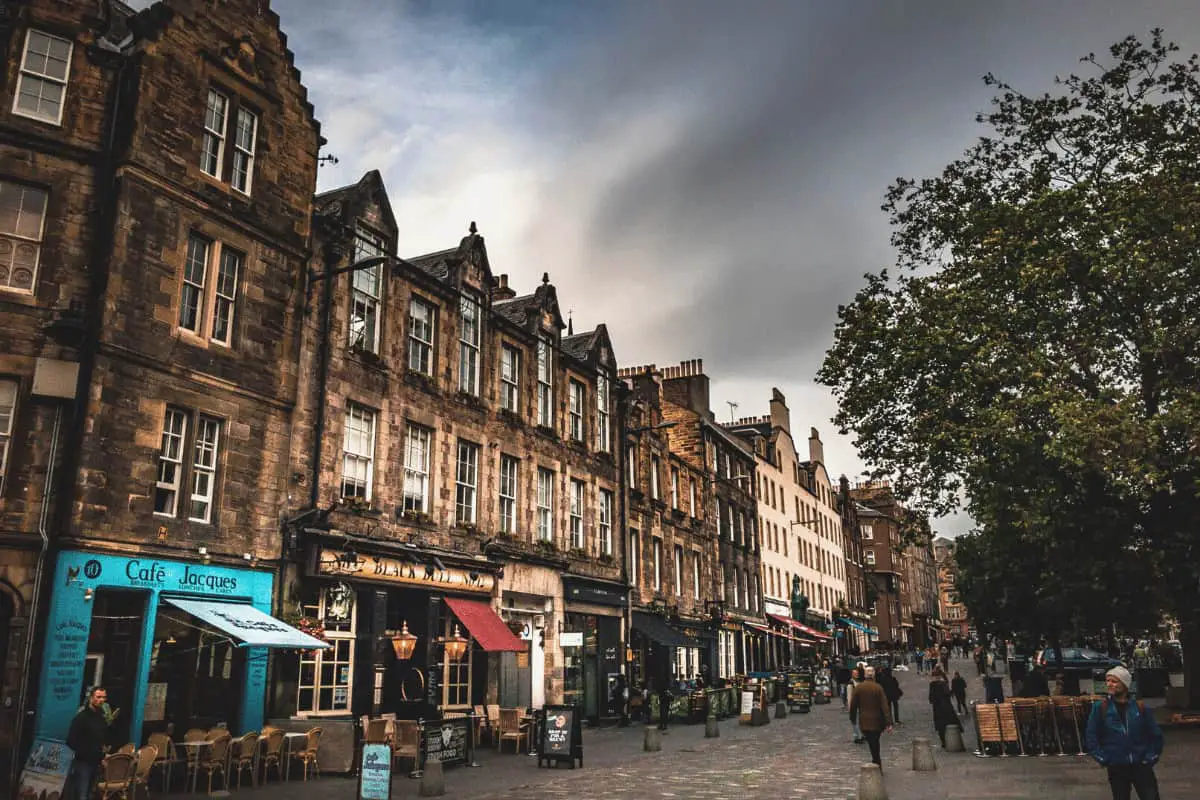 How Old is the White Hart Inn, Edinburgh?
The origins of The White Hart Inn, Edinburgh can be traced back to 1516, although the building that you see today is more recent, dating to 1740. It is known as the oldest pub in the city and has held a continuous license for over 500 years. 
Located in what was once Edinburgh's main marketplace for buying and selling livestock, the Grassmarket, the Inn was also a firm favourite among spectators on public hanging days and has unconfirmed links with two incredibly famous murderers from the city, Burke and Hare.
The History of The White Hart Inn, Edinburgh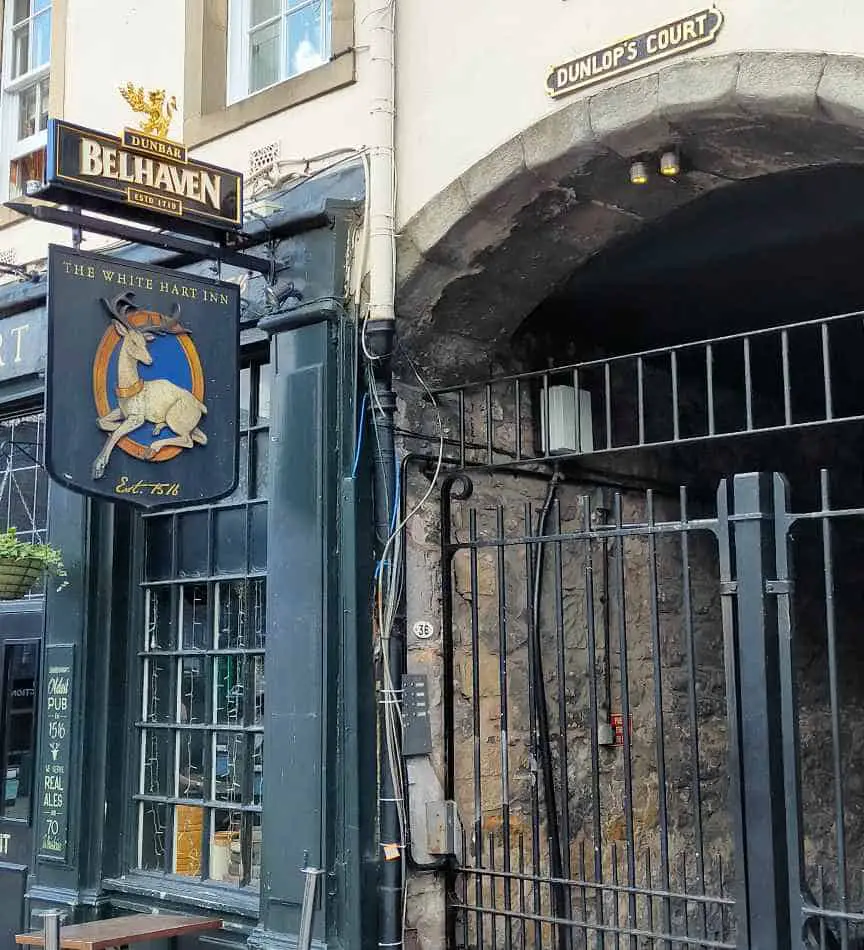 All that remains of the Inn's original footprint is the cellarage, which to you and me is an area within a cellar. But that doesn't sound half as grand does it. 
This cellarage dates to 1516 and it is here that sightings of detached legs and dark ghostly figures have been reported, but more on that later. 
Constant comings and goings are part of the Inns rich fabric for this former coaching inn, which once welcomed drovers hoping to make their fortune, or not, at the Grassmarket. You can still see the archway that the coaches would have passed under if you look to the left of the Inn today, under Dunlop's Court. 
Watching Executions at The White Hart Inn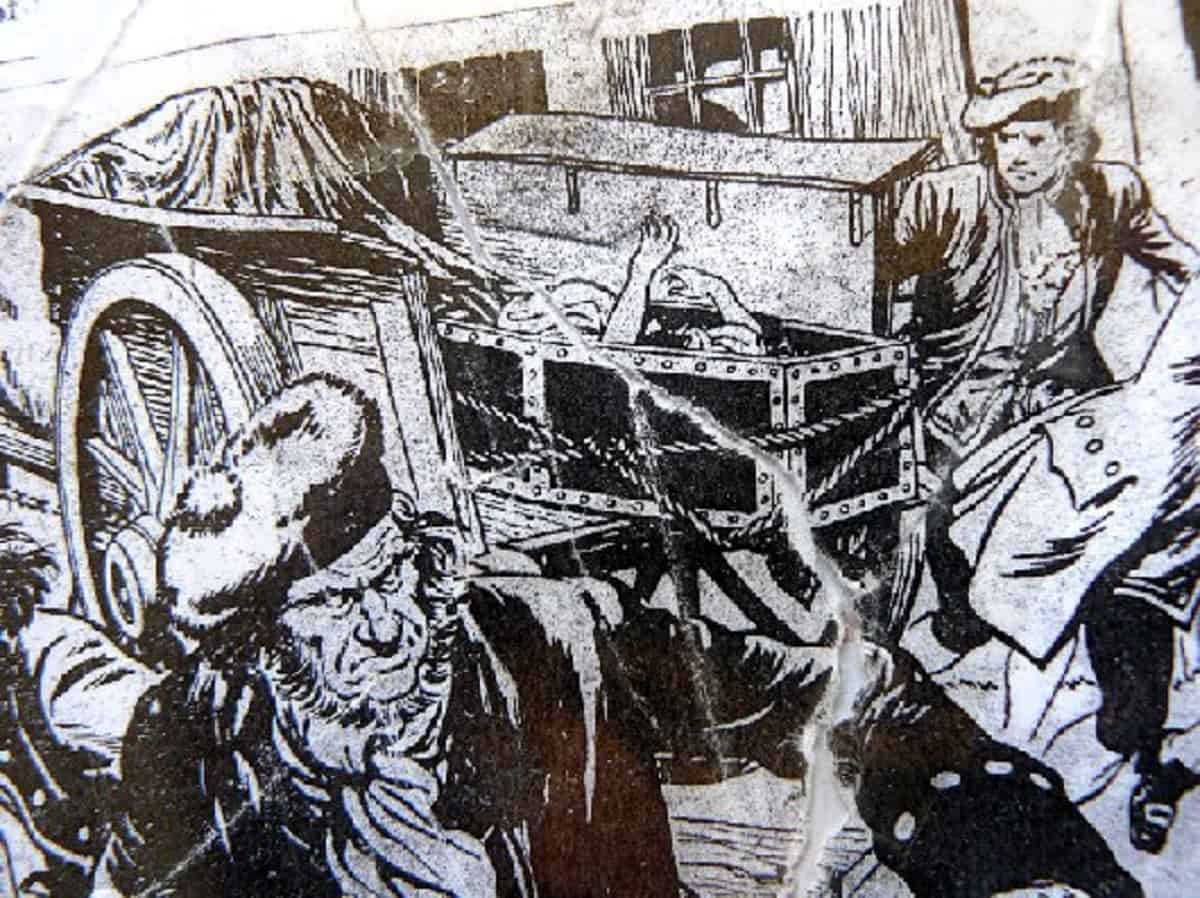 The Inn was only a few hundred paces from the place that was to become Edinburgh's official execution site in 1660, and there would have been a brisk trade throughout the day as well as equal fare for the city's pickpockets.
Rooms in the upper stories of the Inn would have been rented out to those that could afford to part with a few pence, or even to those who simply wanted a better view. 
Spectators would have enjoyed a pie, washed down with the landlady's ale while watching some of the following hangings: 
German Bombs Narrowly Miss The White Hart Inn
On the night of the 2nd – 3rd  April 1916, Germany focused its attention on Edinburgh and the port of Leith. 
The L14 and L22, two German Zeppelin airships, dropped twenty three bombs dropped on Edinburgh and Leith with one of the bombs landing directly outside the Inn itself. 
The bombs caused countless damage throughout the city, narrowly missing both Edinburgh Castle and The White Hart Inn.  There were casualties, however, with one man, Robert Love being killed in bed and another four injured, many more throughout the city. The night is remembered by a plaque on the pavement. 
There's an unexploded bomb from the Zeppelin raids that night that can be found in the National Museum of Flight, East Lothian.  
Cheap Weddings At The White Hart Inn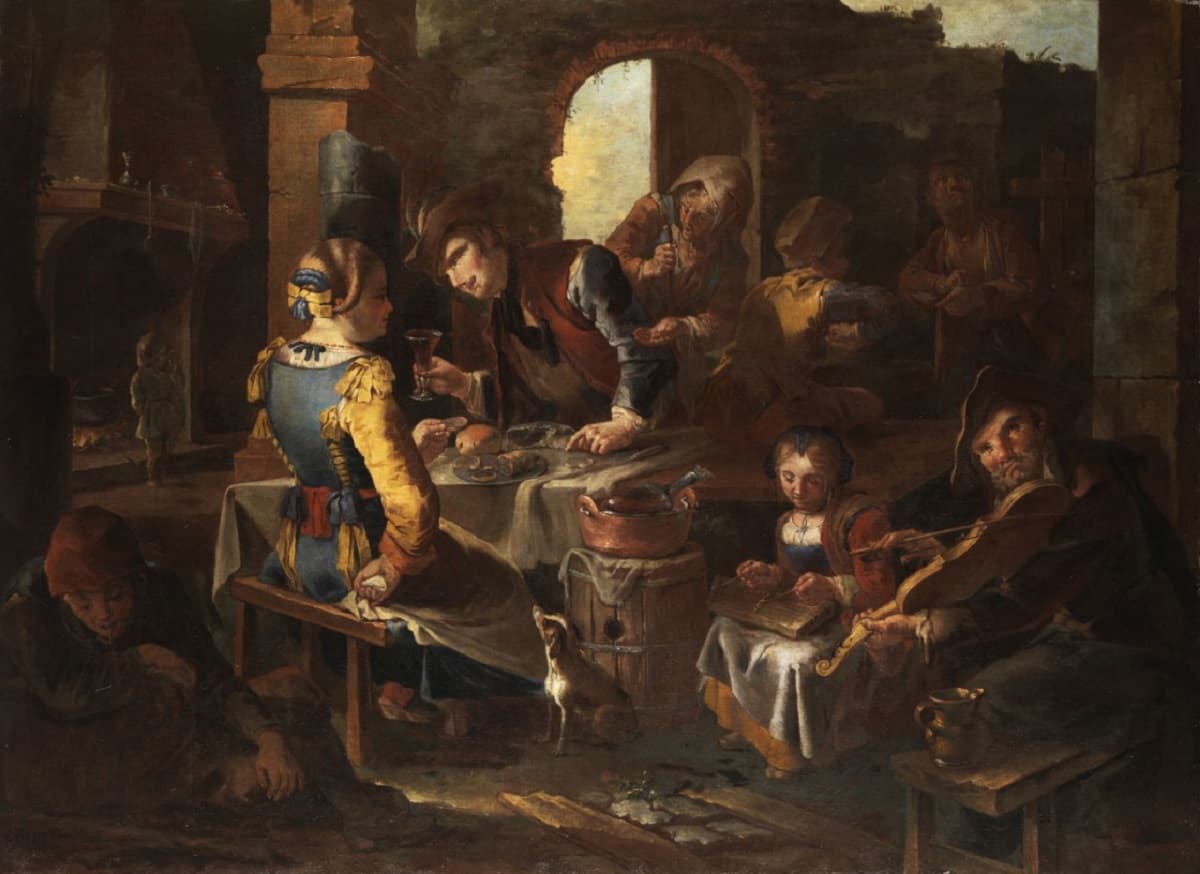 Watch how much you'd had to drink while visiting the White Hart in the 18th century for according to the Edinburgh World Heritage Website, eloping couples could get married here in a 'no -questions' asked ceremony. 
The cost was a mere 'half-merk, a merk being a Scottish coin and worth 13 shillings and 4 pence, and according to sources, one that went out of circulation in the 17th century.  
Did Burke & Hare Drink In The White Hart Inn?
Read about the White Hart Inn and it won't be long before you see multiple references to the notorious serial killers' Burke and Hare.
There are many locations in Edinburgh said to have been frequented by murderers Burke and Hare but it is perhaps the White Hart Inn in the Grassmarket that is the most famous. They're said to have lured their victims here before plying them with drink, the Inn having been close to their boarding house in Tanner's Close. 
Burke and Hare were two Irish immigrants often mistaken for body snatchers purely because they sold their murdered victims to the anatomist Dr Robert Knox in Surgeons' Square.
I've written many posts about the duo on my site, one of them being The Complete History of the Burke and Hare, and I have to say, I've not really come across any evidence to say that they drank in the White Hart Inn. That's not to say they didn't though.   
Burke and Hare were destined to become Edinburgh's most prolific murderers, killing at least 16 people in the spate of only ten months. Burke and Hare's last victim, Mary Docherty, discovered under some straw on All Hallows Eve 1828, would ensure the pair went down in history as the county's most prolific serial killers. 
But links to the Inn seem hard to confirm. Owen Dudley Edwards, a leading authority on the pair seems not to mention it in his book 'Burke And Hare'  and accounts that mention this seem to suggest that the victims were lured away from the pub itself.
As far as I am aware, Burke and Hare 'acquired' their victims from the streets around Edinburgh rather than kidnapping them from the White Hart Inn. 
Whenever they plied their victims with drink they seemed to do so either at Rymer's, a grocer/publican in the West Port on the corner of Tanners Close, or they went out and purchased whisky to be consumed at home. I could however be wrong and have just overlooked the link altogether.
Ghost Stories At The White Hart Inn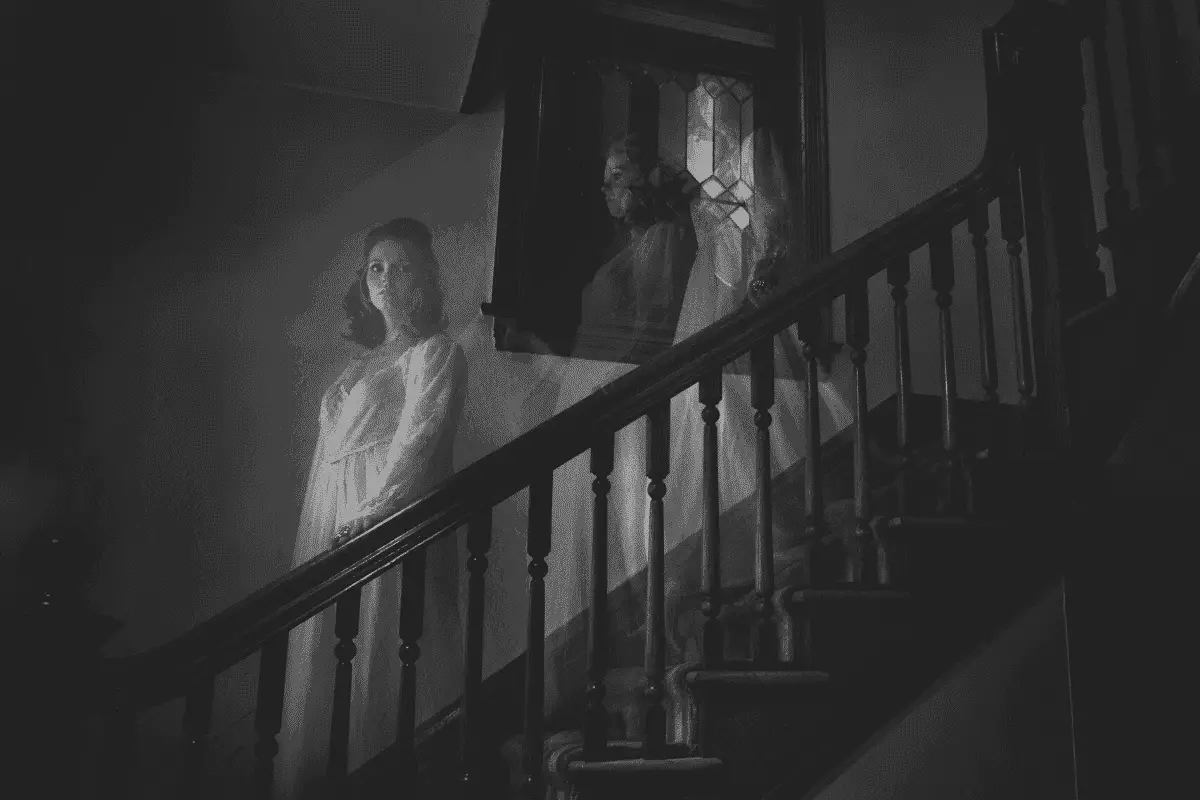 If you're familiar with my blog then you'll know that I'm forever saying that I'm both petrified and fascinated by ghosts in equal measure. 
And so when it comes to researching any ghostly occurrences, I'm very much an armchair observer who likes to look these things up after a visit. 
In 2005, The White Hart Inn was named the most haunted pub in Edinburgh. There are numerous examples of ghostly happenings with visitors having their hair pulled and staff being witness to the paranormal activity which includes plates flying off shelves, beer taps being turned off and a severed pair of legs in the cellar. 
It doesn't take much to make me scared believe me and so when I visit here, I tend to drink outside.
After a good search around the internet, I've managed to come up with a pretty decent list of the paranormal activity that's been recorded over the years. Here's a summary of those that seemed most prolific: 
All pretty tame, even for a wimp like me. So what is it then that makes the White Hart Inn, Edinburgh's most haunted pub? Is it the number of ghostly sightings or the 'fear factor' of the ghost? 
I've come across two further hauntings that can be added to this list, that perhaps gave way to giving this pub the title.
The White Hart Inn's Resident Ghosts
It was quite hard to elaborate on the stories of what everyone was referring to as the 'resident' ghost of the White Hart Inn, but I did eventually come across an investigation from the Ghost Club carried out on the night of Halloween, 2004 that helped shed some light on things.
Here investigators describe two ghosts that appeared to them from within the main bar area:
Name of Ghost
Dates of Death Given
By Ghost (If Any)
Where Ghost Was Seen
Description of Ghost
Sally Beggs
1754. Team believed she died in 1772
White Hart Inn –
Main Bar Area
5ft4-5 in height
Long, light brown or blond hair
Outgoing & popular personality
Well known in the Grassmarket
Found lying dead in the street
Male Energy
No Dates Given
White Hart Inn –
Main Bar Area
Sensed standing at the top of the stairs. Wearing a Tricorn Hat
Male Energy, gives name as Jack
No Dates Given
White Hart Inn Cellar – Keg Room
Disfigured & not very pleasant looking due to a combination of scar/skin condition
Aged 45- 50 yrs
Broad stature
Wearing a cloak over his shoulder
Crikey! See why I don't read up on places before my visit, I'd never get there if I did. This investigation makes for fascinating reading, even for me and if you want to find out more, head over to the Ghost Club's website. 
No mention of the resident ghost who is a girl wearing a red dress. Nor was there any mention of the detached pair of legs that are followed by a full figure into the centre of the cellar. I do have to agree with the author though, that the White Hart Inn may not be that eligible for the title 'Edinburgh's Most Haunted Pub'.
Ghostly Legs In The Cellar
I've only stumbled on this tale once and that was enough for me. Trust me, if I for one minute thought I'd be seeing a detached pair of legs then I would be off. 
It's said that these legs can be seen in the cellar and that the full body, presumably the owner of the legs, follows closely by. 
Famous Visitors To The White Hart Inn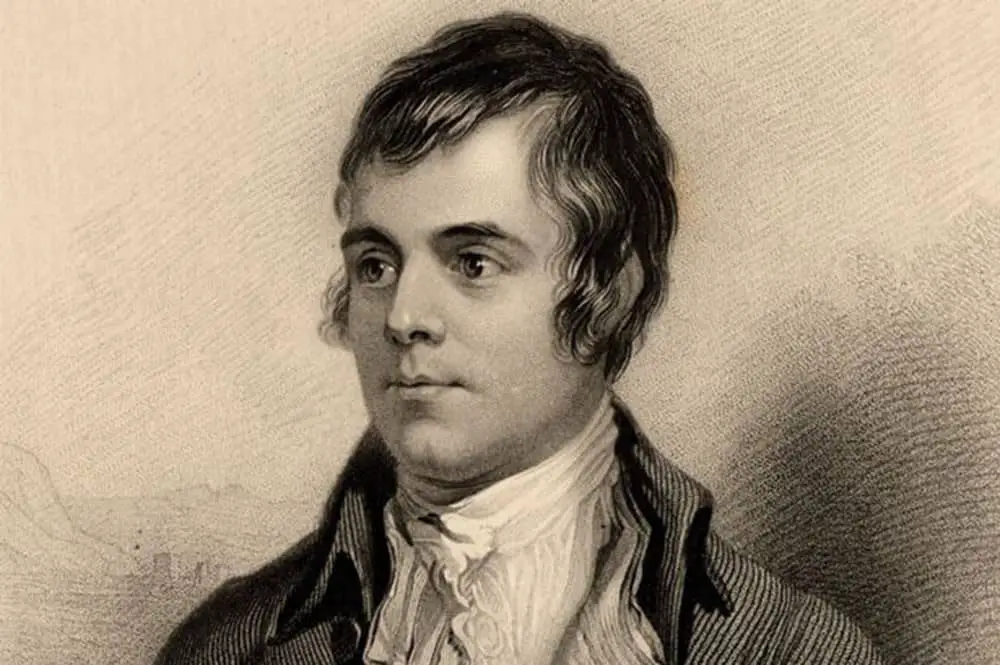 Being so old, you'd kind of expect there to have been a few famous faces walking through the doors of the White Hart Inn over the years. 
Most prominent among these are Robert Burns and William Wordsworth.
Robert Burns
Burns stayed here for one glorious week in November 1791 with his lover Nancy Macklehose, ("Clarinda"). 
It is here that he penned one of his finest works, Ae Fond Kiss, or so it seems for I myself am no poetry lover.
William Wordsworth
William Wordsworth and his sister Dorothy, who famously commented that the pub was 'not noisy and tolerably cheap' were overnight guests at the White Hart Inn during their tour of Scotland in 1803.